More than 100,000 farms grow grapes worldwide- more than 18 million acres of carbon-bearing land.
Supporting FARMERS
The Future's so Bright...
VinoCity Selections, est. 2017, is only the beginning. The first bullet in a loaded revolver pointed at atmospheric carbon. The growth of this vision will attack carbon in every facet of our industries. We will use our success to create a labor movement and return financial success to our farmers.
VinoCity is expanding operations into Texas (2019), Oklahoma (2020), Colorado, Illinois & Arizona (2021).
GreenPoint Select
Upon federal legalization, GreenPoint Select will launch as a national distributor of regeneratively-farmed cannabis. At which time the growing JellyLegs logistics system can carry weight, GreenPoint Select will be the first deliverable CO2NEG cannabis.
Four Stoners Farm (FSFarm)
This is our proof-of-concept farm in Noble County, Oklahoma. Ten acres total land area, with one acre cultivated for market garden farming, producing vegetables and berries, with future expansion into poultry and pecans. The remaining nine acres are devoted to carbon-loading cover crops and yearly grazing. This is our experimental carbon battery- 90% of our land being used for biodiverse, local, perennial flora with the primary intent to carbon load our soil.
The farm hosts eight additional water-acres that are used for azolla growth. This azolla crop is both composted into nitrogen-rich fertilizer for our garden, and dried to amend chicken and cattle feed.
Further, weekly, we generate approximately 50lbs of biochar from local waste streams. The biochar generator is used to heat our greenhouses in winter, and, soon, to create steam-powered electricity year-around. We use the yearly 2,600 pounds of biochar as additions to our composting, cattle feed, and soil.
CO2NEG Certification for FSFarms
CO2NEG is the dream. We have a long long road ahead to achieve a verifiably, certifiably, CO2NEG product. CO2NEG is a certification for both products and processes. This is a results-based certification, and not proscriptive for our farmers. We look at soil organic matter and its growth as a percentage of soil weight, of an entire farm. Once there has been sufficient and steady SOM growth, to a pre-established threshold(usually a net 5% increase of SOM), we may certify a farm's products as CO2NEG. Processes are the 2nd avenue of certification. This takes into account all processing and transportation of a product to it's final user. This includes, but is not limited to, warehousing, transportation, packaging, preparing, machinery in use on a farm, water management, power sourcing, etc. At such time we have a verifiably CO2NEG product in a consumers hands, we may certify the product and processes and apply a CO2NEG designation.
CO2NEG is a free certification. One must only qualify, and verify their negativity, to receive certification. CO2NEG is our marketing vehicle to help farmers be paid for their work towards a climate solution.
Convergence Foundation
Convergence Foundation is the nonprofit organization that directs our intention. While the wine and cannabis businesses may run into profitability conflicts when it comes to the cost of production, Convergence Foundation keeps its focus on helping farmers get paid better thru CO2NEG methods (cost-saving), and CO2NEG marketing.
Future projects with Convergence Foundation
Autism Acres
Teaching adults with autism regenerative agriculture techniques and assisting job placement in agriculture settings.
Prison release/recidivism
Will teach regenerative agriculture to prisoners nearing their release, and help with job placement and small business loans to put them on their own small farms.
JellyLegs Transport
CO2NEG is a system. Any individual function may be sequestering carbon, but without the entire system focused on net-negative, we are spinning our wheels. JellyLegs is the heartblood of the system. It is the biggest lift on the short term; our largest financial challenge. It is still only a vision for our future, and an imperative in our growth to climate stability, the impossible crux of CO2NEG.
JellyLegs is Logistics and Warehousing, Delivery and Return, Closing Loops. JellyLegs opens small in Perry, Oklahoma by retrofitting an existing warehouse structure to net-, or near-net- zero emissions, by cutting grid ties, by establishing self-generated solar, by delivering products on our own light electric truck, by returning nutrition to our soils.
JellyLegs is also a national shipper of wines and perishables for all suppliers, regardless of inclusion in the CO2NEG system. We expect that by using JellyLegs, an outside company reduces its carbon footprint. Our expectation is a cross country delivery fee of approximately $400/pallet or $6000/container.
Azolla Filtration & Compost, 2023
This is how we turn everyone into a fighter in the climate battle. It's also the most ambitious slice of our vision. It starts with the simple premise that people want to drink cleaner water; that everyone wants to breathe fresher air. The product is an in-home living Azolla filter that cleans water and oxygenates air.
We target the health & wellness industries heavily with the idea that Azolla can, does, clean water of heavy metals and returns oxygen to air.
In-home living Azolla filters for water and air. Eventual subscription service for filter replacement. Jobs program, retrofitting homes, builds directly into new construction, the next air conditioner.
"Evidence points to a new wisdom: The world cannot be fed unless the soil is fed."
drawdown.ORG on regenerative agriculture | Read More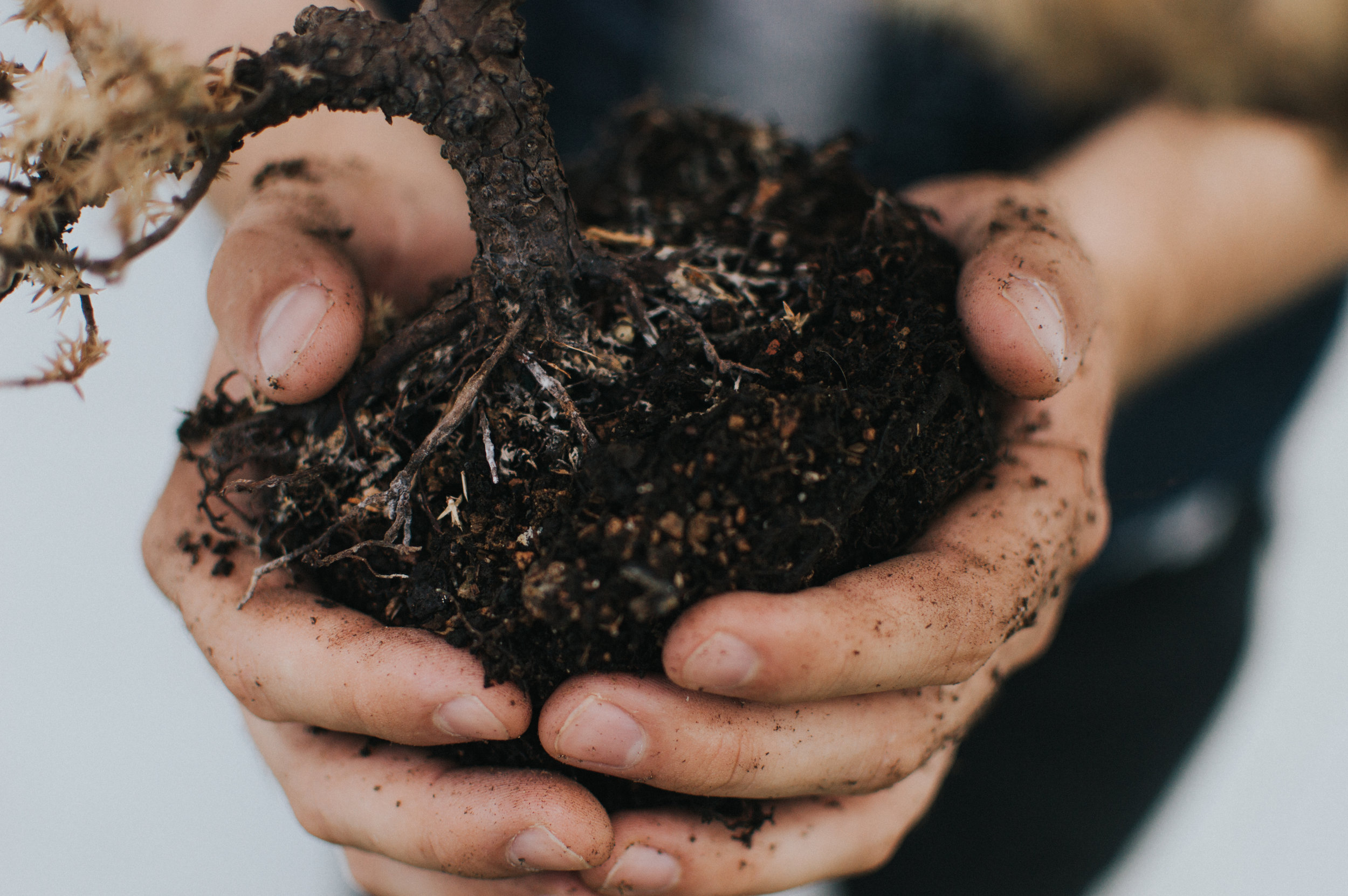 Soil regeneration Conventional vs regenerative
2018 and beyond
YEAR by YEAR soil regeneration
Together, these practices increase carbon-rich soil organic matter. The result: vital microbes proliferate, roots go deeper, nutrient uptake improves, water retention increases, plants are more pest resistant, and soil fertility compounds. Farms are seeing soil carbon levels rise from a baseline of 1 to 2 percent up to 5 to 8 percent over ten or more years, which can add up to 25 to 60 tons of carbon per acre.
Regenerative agricultural practices include:
no tillage,

diverse cover crops,

in-farm fertility (no external nutrients),

no pesticides or synthetic fertilizers, and

multiple crop rotations.
It is estimated that at least 50 percent of the carbon in the earth's soils has been released into the atmosphere over the past centuries. Bringing that carbon back home through regenerative agriculture is one of the greatest opportunities to address human and climate health, along with the financial well-being of farmers.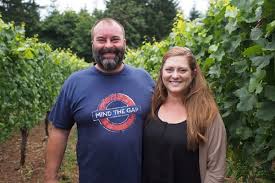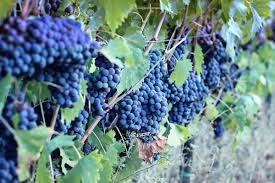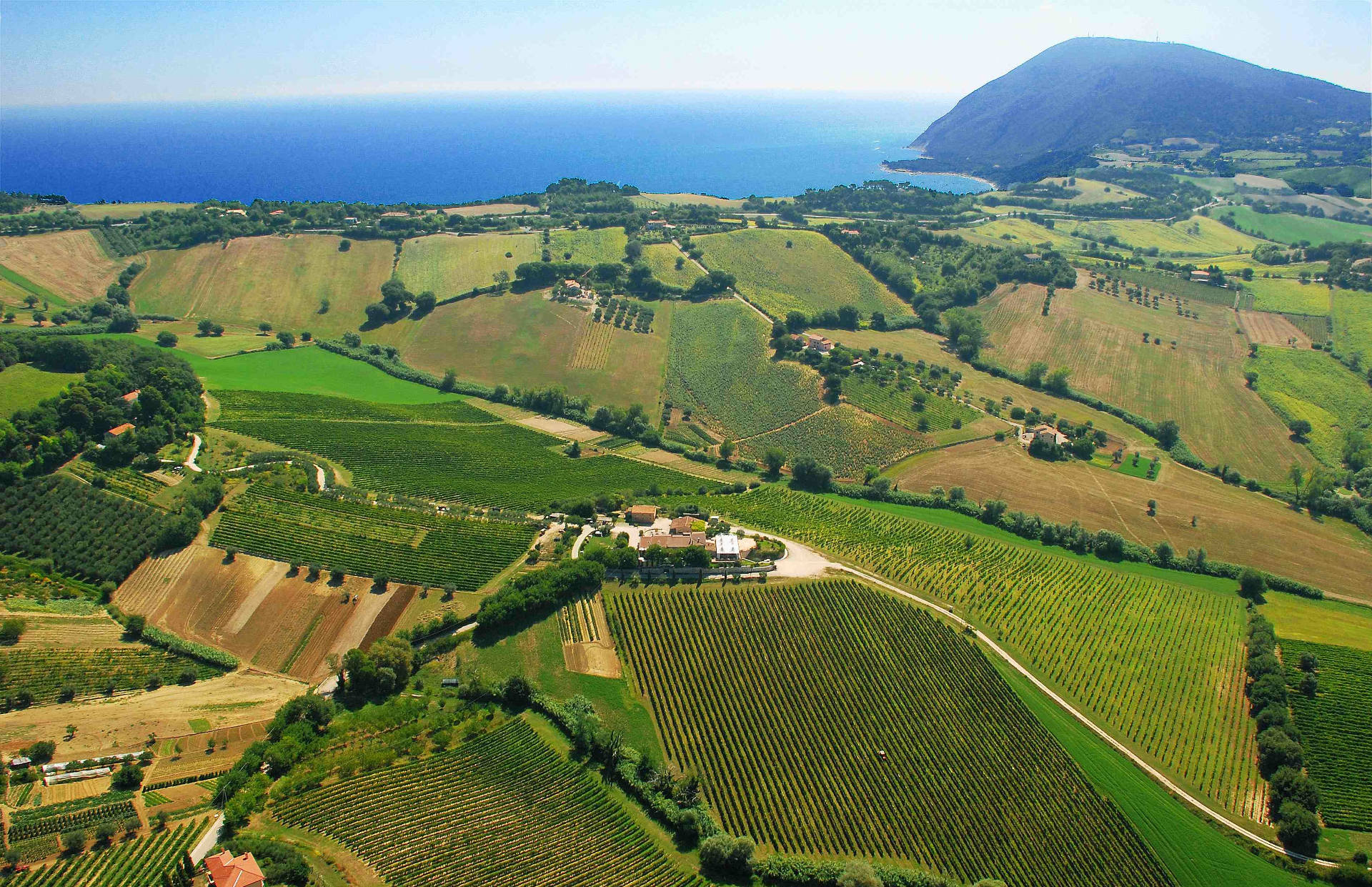 Making great wine with no-poisons and no-tillage?
Join Our Book